IPPOG at CDS
IPPOG documents, images and files are stored in the CERN CDS database. This database is free and anyone can download files. Be careful to carefully read the rights of use and copyright. Below we show you the steps necessary to access the IPPOG files on CDS
Step 1
Connect to the website http://cdsweb.cern.ch/. In the search box enter IPPOG and press enter. In this first screen you will be shown hundreds of files related to IPPOG.

1
Step 2
To refine your search you can choose what you need from the drop-down menu "search collections". For example, if you are looking for photos, just scroll the menu to photo and press enter. Only archives containing photos will be shown to you. Once you have found what you are looking for, access the folder and you will be shown all the photos of the event you are looking for. You can download the images for free.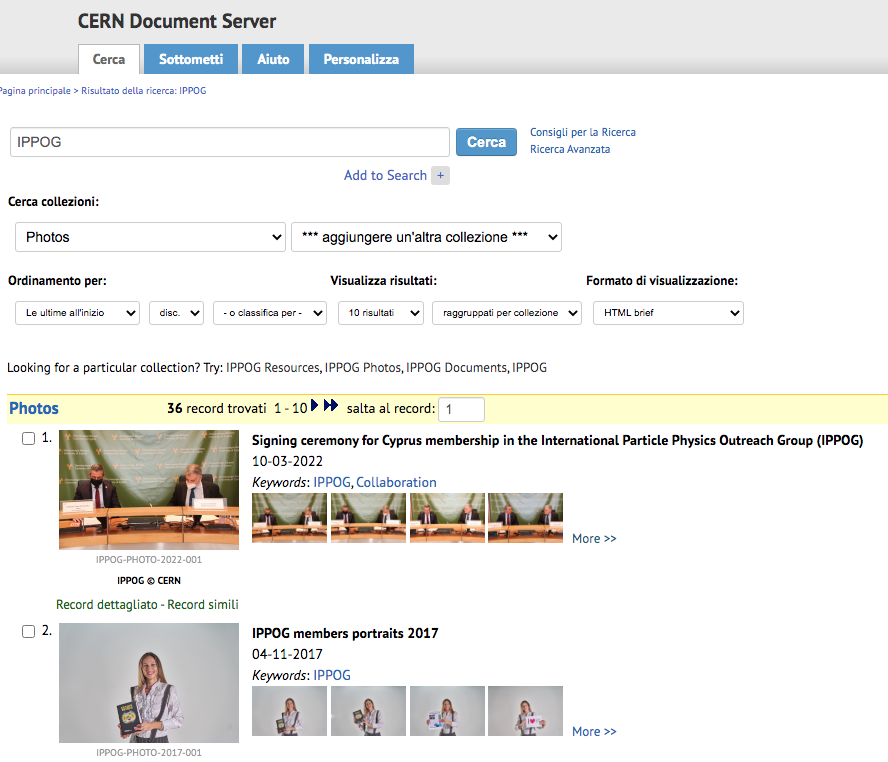 2
Step 3
To download a file just click on the chosen file, choose the different sizes (small, medium or large) at the bottom and download with the right button. What is essential is to read the descriptive text that is shown below well and to respect the copyright rights described at the bottom of the page.

3