IPPOG
Members
Portugal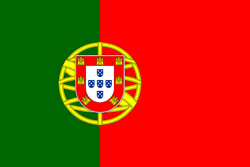 Intro
Particle physics outreach in Portugal is mainly pursued by LIP, the Laboratory for Instrumentation and Experimental Particle Physics. LIP is a nation-wide research institute with 3 nodes associated with the universities of Lisbon, Coimbra and Minho, and connections to other universities. It covers areas of experimental physics, collaborating in particle and astroparticle experiments at CERN and around the world, radiation detectors and technological developments for particle physics, and their application to societal issues. LIP also collaborates with theoretical groups around the country.
Details
JOINED: 2016
CURRENT STATUS: MEMBER
LOCAL RESOURCES WEBSITE(S)
A divulgação da física de partículas é atualmente feita sobretudo pelo LIP - o Laboratório de Instrumentação e Física Experimental de Partículas. O LIP é um Laboratório Associado de âmbito nacional, com 3 pólos associados às universidades de Lisboa, Coimbra e Minho, e ligações a outras universidades portuguesas. O seu programa cobre uma vasta área de física experimental, em que colabora em experiências de física de partículas no CERN e à volta do mundo, detetores de radiação e desenvolvimentos tecnológicos associados à física de partículas, bem como a sua aplicação a áreas de interesse societal. Para além disto, o LIP desenvolve atividades em colaboração com vários grupos de física teórica em Portugal.
Portuguese Physical Society: https://fisica-particulas.spf.pt
JOINED: 2016
CURRENT STATUS: MEMBER
Representative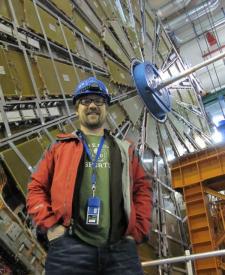 Ricardo is an assistant professor at the University of Coimbra and a researcher at LIP, the Portuguese Laboratory for Instrumentation and Particle Physics. He obtained his PhD at Imperial College London, on deep inelastic e-p scattering with the ZEUS experiment, in DESY. At Imperial he took part in  Particle Physics Masterclasses, before they became international. That's when he became enthusiastic about science outreach, which he views as an important part of the research endeavour… and great fun! After his PhD he joined Royal Holloway as a Research Assistant and became a member of the ATLAS collaboration, where he works on Higgs searches and the trigger system. He moved to Geneva for the LHC commissioning and was a CERN guide and a moderator in International Masterclasses. After the Higgs boson was discovered, he returned to Portugal with an advanced fellowship to work at LIP. There he took part in several outreach activities, including masterclasses, public talks, summer programmes, and an exhibition on the future challenges of particle physics.
O Ricardo é professor auxiliar na Universidade de Coimbra, e investigador no LIP, o Laboratório de Instrumentação e Física Experimental de Partículas. Obteve o seu doutoramento no Imperial College da Universidade de Londres, com uma tese sobre o espalhamento inelástico profundo de e-p na experiência ZEUS, em DESY. Enquanto no Imperial College, participou pela 1a vez nas Masterclasses de Física de Partículas, ainda antes de estas serem de âmbito internacional. Foi então que nasceu o seu entusiasmo pela divulgação científica, que ele vê como uma parte importante da missão de cada cientista (além de ser uma parte divertida)! Depois do doutoramento, trabalhou como assistente de investigação no Royal Holloway College de Londres e juntou-se à experiência ATLAS do LHC, onde investiga a física do bosão de Higgs e colabora no sistema de trigger. Depois da descoberta do bosão de Higgs, voltou para Portugal com um contrato de Pnvestigador Principal no LIP. Colaborou em muitas atividades de divulgação, desde as Masterclasses até apresentações públicas, estágios de verão, e uma exposição sobre os desafios da Física de Partículas.