IPPOG
Members
Slovenia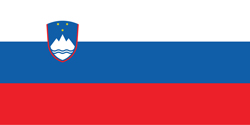 Intro
Slovenia has been involved with various big particle physics projects almost as long as it has been a country. Indeed, the first collaboration agreement between CERN and Slovenia dates back to the same year (1991). However, Slovenian physicists were already involved with various particle physics experiments before that time. Nowadays, Slovenian scientific institutions collaborate with the ATLAS experiment at CERN, experiments Belle and Belle II at KEK, and observatory Pierre Auger. Slovenian physicists also organise various Masterclasses, science shows, talks and open days for high-school students, as well as co-coordinate Slovenian Teacher Programmes in connection with CERN.
Details
JOINED: 2016
CURRENT STATUS: MEMBER
Slovenija se v svet fizike delcev vključuje skoraj od prvega dne samostojnosti. Prvi sporazum med Slovenijo in CERNom je bil tako sklenjen že leta 1991. Slovenski fiziki pa so bili v razne eksperimente fizike delcev po svetu vključeni že pred tem. Danes razne slovenske raziskovalne institucije v fiziki delcev sodelujejo z eksperimentom ATLAS v CERNu, eksperimentoma Belle in Belle II v KEKu in observatorijem Pierre Auger. Poleg tega slovenski fiziki in fizičarke organizirajo različne Masterclass-e, znanstvene predstave, predavanja in dneve odprtih vrat za dijake in dijakinje. V sodelovanjem s CERNom pa organizirajo tudi programe za slovenske učitelje in učiteljice.
JOINED: 2016
CURRENT STATUS: MEMBER
Representative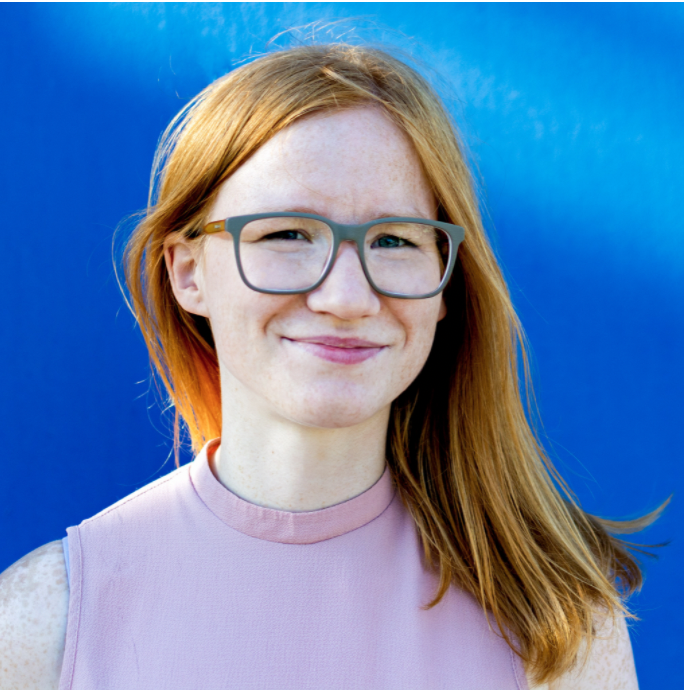 Senior researcher
CERN Science Gateway Science Shows Esplanade des Particules 1, 1217 Meyrin, Switzerland
+41 75 411 4460
anja.horvat@cern.ch
Anja is a senior fellow at CERN, where she is developing science shows on particle physics, modern technology, and data science for the upcoming Science Gateway. In 2022, she's also completing her PhD at the University of Potsdam, Germany, which focused on particle physics for high-school teachers and students. The main outcomes of her PhD are an expert concept map of particle physics for high-school education, and several recommendations for future developments in particle physics high-school and teacher training curricula. Her current research goals are now more outreach-focused with development and evaluation of science shows, and nature of science in physics outreach.
Anja's love for science and physics stems from encountering one good teacher and one good popular science book. As such, she realizes the importance of both high-quality education and high-quality outreach. Since starting her MSc studies in educational physics in Ljubljana in 2015, she has thus been involved in various outreach and educational activities through creating and performing science shows and various physics workshops for different age groups. She also helped facilitate CERN's teacher programmes and co-coordinated Slovenian Teacher Programmes at CERN. 
Anja je podoktorska raziskovalka na CERNu, kjer v sklopu prihajajočega centra znanosti "Science Gateway" ustvarja znanstvene predstave na temo fizike delcev, moderne tehnologije in podatkovnih znanosti. V letu 2022 zaključuje svoj doktorat na Univerzi v Potsdamu v Nemčiji. V sklopu njenega doktorata se je osredotočala predvsem na fiziko delcev v srednješolski fiziki za dijake/dijakinje ter učitelje/učiteljice. Glavni rezultati njenega doktorskega dela so strokovna pojmovna mreža fizike delcev ter priporočila za nadaljni razvoj učnega načrta za srednje šole ter izobraževanja učiteljev. Njeni trenutni raziskovalni cilji so usmerjeni predvsem v naravo znanosti ter razvoj in vrednotenje znanstvenih predstav.
Anjina ljubezen do fizike in znanosti se je začela z eno dobro poljudnoznanstveno knjigo ter enim dobrim učiteljem fizike. Ravno zato se še posebej zaveda pomembnosti dobrega izobraževanja ter dobrega posredovanja znanosti. Tako se že od leta 2015, ko je pričela z magistrskim študijem izobraževalne fizike na Fakulteti za matematiko in fiziko Univerzi v Ljubljani, udejstvuje na področju izobraževanja ter posredovanja znanosti, vse od dela v Hiši eksperimentov do ustvarjanja znanstvenih predstav in delavnic za različne festivale znanosti po svetu. V preteklih letih je pomagala tudi pri organizaciji ter izvedbi CERNovih programov za učitelje in učiteljice, med drugim tudi dveh programov za slovenske učitelje in učiteljice.