by IPPOG communication
Launching the IPPOG-Brasil Portal at the III Spring Meeting of the Brazilian Physical Society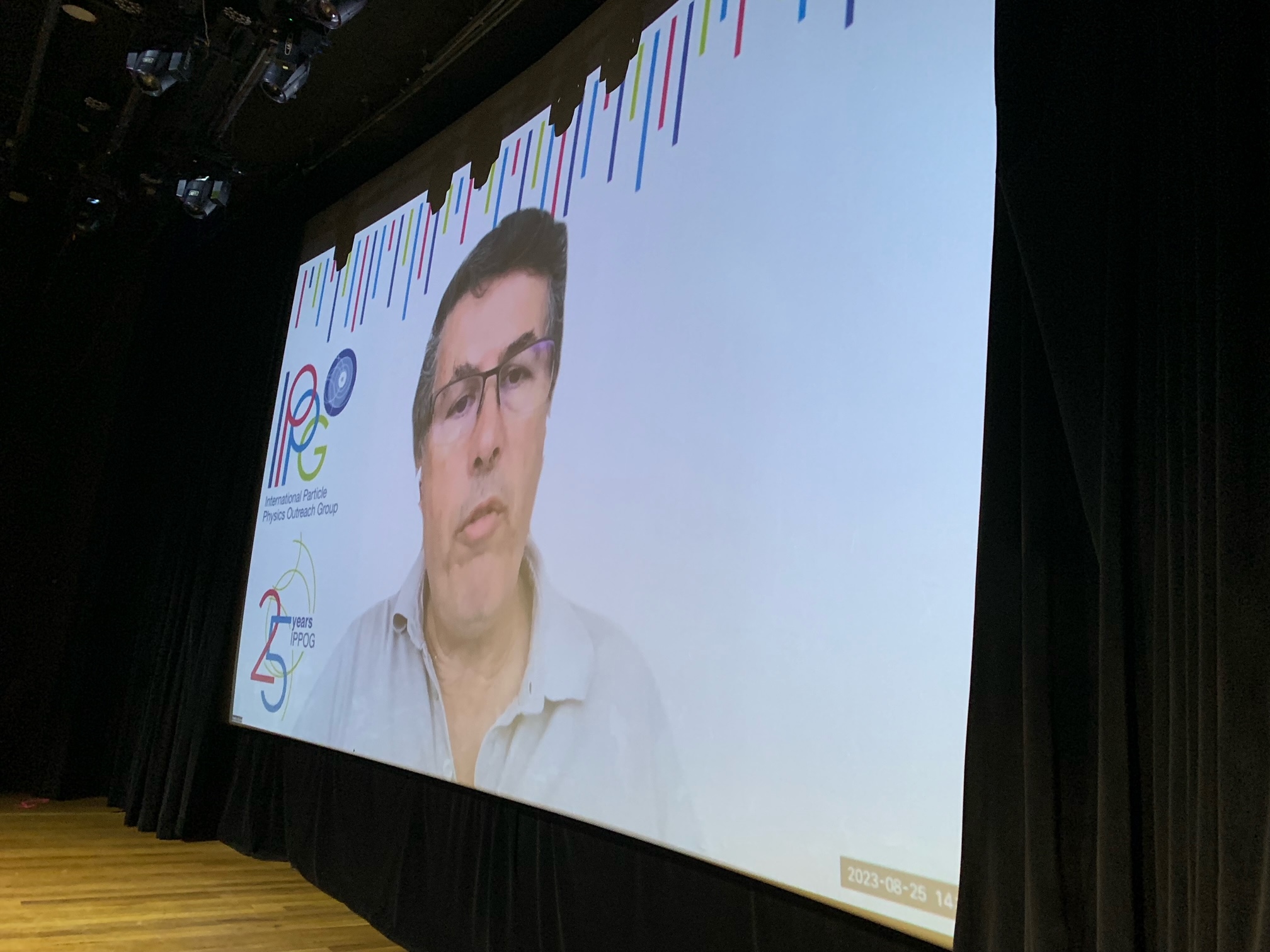 Excitement is brewing in the world of particle physics as the III Spring Meeting of the Brazilian Physical Society approaches, set to unfold from the 26th to the 29th of September in Niterói, a stone's throw away from the vibrant city of Rio de Janeiro.
One highlight of this year's event is the launch of the IPPOG-Brasil portal, a significant initiative that aims to connect educators, students, and the public with the fascinating world of particle physics. Hosted on the Brazilian Physical Society website, this portal is poised to become a hub for educational resources, engaging activities, and insightful information related to the International Particle Physics Outreach Group (IPPOG).
As part of the events, several activities set the stage for a dynamic and interactive experience, including the IPPOG talk at the RENAFAE conference made by the former IPPOG Co-Chair: Steven Goldfarb.
This outreach effort ensured that the spirit of particle physics education reached a broader audience, emphasising the collaborative and global nature of scientific outreach.
The launch of the IPPOG-Brasil portal at the III Spring Meeting has been a big deal! The portal will be a great help for teachers looking for cool teaching stuff, students who want to dig into the secrets of the universe, the Brazilian scientific community, and anyone curious about the latest news in particle physics.
This meeting is more than just talks and presentations. It's a special moment for the physics community in Brazil. We're bringing together education and celebrating cool discoveries.
Here's the message from the Pedro Abreu, IPPOG Co-Chair, to the Brazilian community showed during the conference.